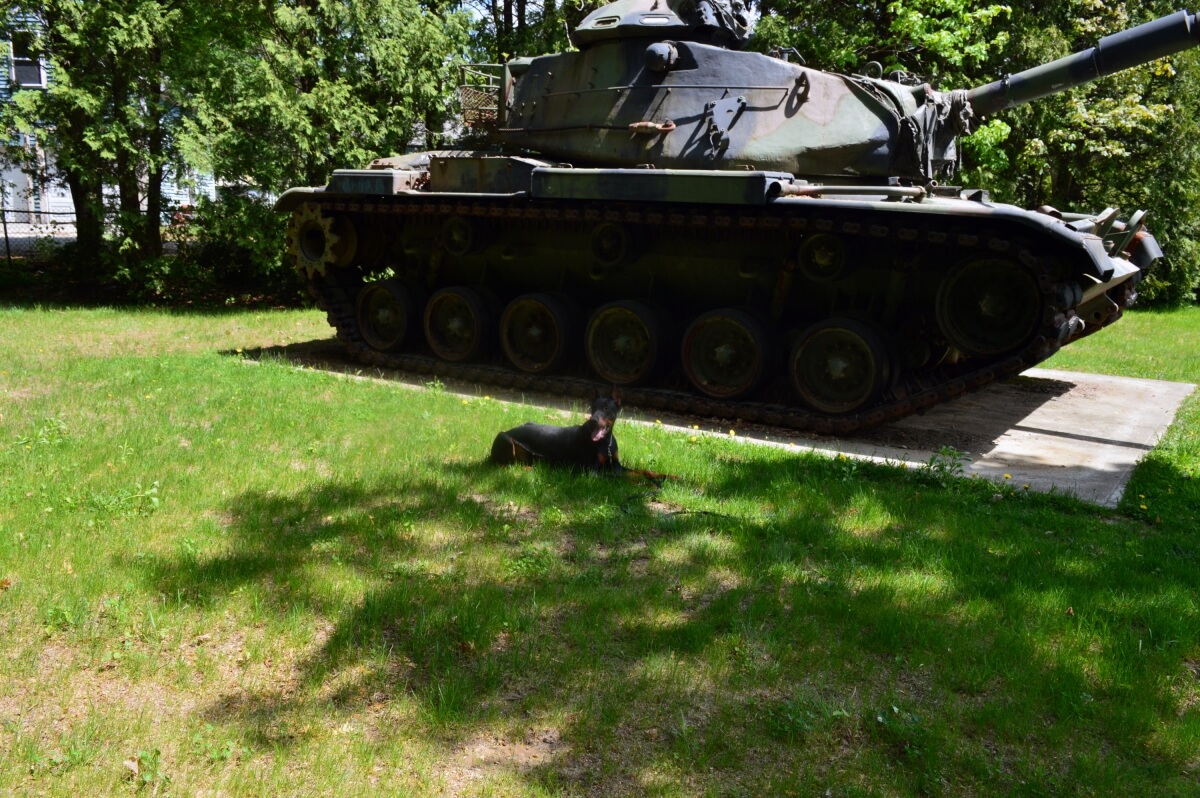 Pharoah
---
After sending our dog to Shawn for boot camp the result was amazing. We are so pleased with the results - he is obedient and well behaved. I take him to the big box hardware stores all the time and people are amazed at him just sitting or laying on the floor in the isle while I sometimes take a few minutes deciding what to get.
I was referred to Shawn by an area Dog Resort / Spa owner and have sent a few folks to him with dogs big & small never a complaint or problem. Shawn is very professional and always cares about the dogs well being and the owners ability to properly handle the dog. In my case Pharaoh is now a 16 month old 115# Dobie who is so much a part of our lives.
He is great with the grandkids and protects the home when we are away - a direct result of Shawn's professional training.
---
Frank B.

- Norwich, Ct
---