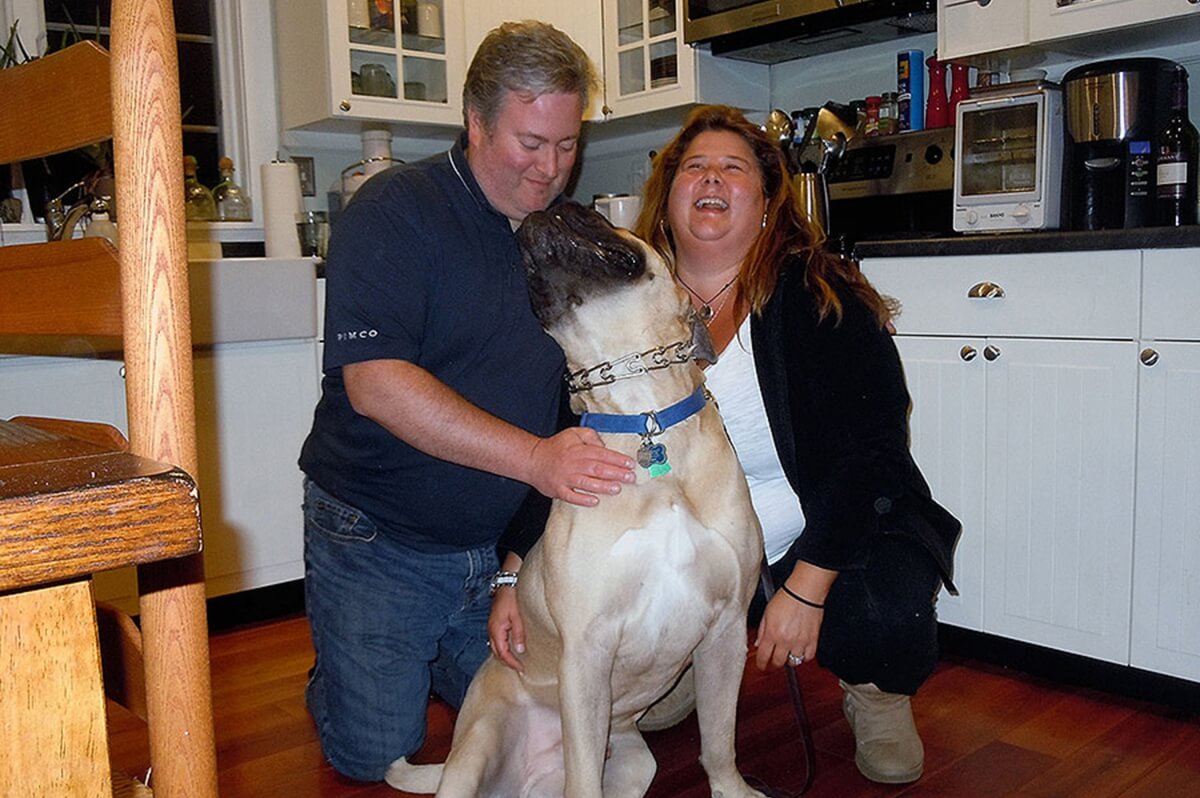 Orson
---
Exactly one year ago this past Sunday my wife & I adopted our Bull Mastiff Orson. Within several months we were questioning our decision as we found ourselves with a very aggressive dog. While Orson was a great dog around us, we couldn't walk by another dog, car, or person without him lunging, pulling, barking & snarling. By the way, Orson is 120 pounds of almost all muscle. We had to resort to walking him late at night where there was less of a chance something would set him off. Orson's aggressive issues continued to get worse. He didn't respond to being corrected longer than being set off by something else. I went so far as to tackle him once I was so frustrated with his behavior.
After 9 months of frustration we started calling Dog Trainers. The 1st one I called said he was one of the most aggressive Bull Mastiff's he had ever seen. He also never called me back for a 2nd visit.
While on vacation in Seattle I found Best Buddy Dog on the internet. After exploring the site & looking at the pictures we decided to give it a try. The trainer claimed we could make good progress in about four lessons. Both my wife & I were very skeptical. After the 1st lesson we were a little less skeptical. As unbelievable as it may seem, I felt better about Orson's behavior after the 1st lesson.
Orson is continuing to make progress. He is significantly less aggressive & is no longer dominant with his toys. I have been very impressed with the entire program, the fees are very fair, & thus far our trainer Shawn has done everything he told us he would do. We are close to the point where we can walk him down the road without him attacking everything he encounters. While we have made significant progress, we know we have a long way to go. One of the things I feel the need to emphasize is that a dog trainer can show you the tools you need to train your dog, but the practice & reinforcement need to continue with you, the dog owner.
There are too many good things to say about Shawn to list here. He is very dedicated to the process, and offers multiple options for payment & intense correction treatment. I feel very fortunate we hired the right trainer the 1st time, as I know many people will go through multiple trainers before finding the right one. Shawn has made a believer out of me. In short, he is a super dog trainer!
---
Matt and Cheryl B.

- Natick, Ma.
---